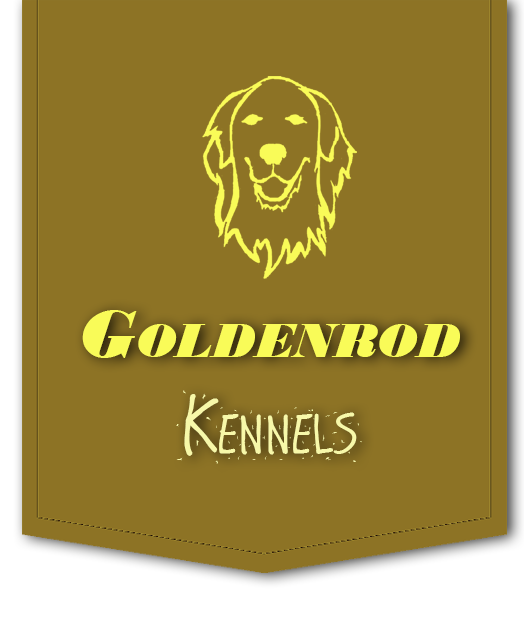 Welcome
To Goldenrod Kennels
 Porschia and Angel's litters are here!
Check the posts on each litter below
We Hope You Enjoy Our New Site
Please Bear With Us The "Our Gang" Page Is Still Being Updated
Click on "In The News" below for important information on Lyme Disease, Ticks & Rabies
AS GOLDEN RETRIEVER BREEDERS, WE'VE BEEN RAISING OUR BEAUTIFUL, INTELLIGENT GOLDENS IN WESTERN PA SINCE 1990. THERE ARE MANY AKC SHOW CHAMPIONS IN OUR BLOODLINE. PRIMARILY OUR GOLDEN PUPS ARE PLACED AS PETS, WITH SOME BEING USED AS COMPANIONS, HUNTING AND EVEN SOME SERVICE DOGS. OUR PUPS ARE ALL OVER WESTERN PA AS WELL AS IN MANY OTHER STATES. WE ARE ALSO A LICENCED BREEDING KENNEL BY THE STATE OF PA AND ARE INSPECTED TWICE A YEAR UNANNOUNCED. WE HAVE PASSED EVERY INSPECTION WITHOUT ANY ISSUES.
Goldenrod Kennels is located in the village of Markle, Allegheny Township in Western Pa, about 35 miles north of Pittsburgh Pa near Monroeville and Lower Burrell. It is owned and operated by Norm & Bev Brozovich. Our Golden Pups are sold with either a "Full" or "Limited" AKC registration, depending on your future plans for the puppy. We also provide a two year written health guarantee with each of our pups and microchip them. Complete details are on the Current Litter page in the menu. For prices and availability or additional information please call us at 724-727-2683 or for a quick response text Norm at 412-952-1801
---
---
Current Litters
Click the litter below for more info.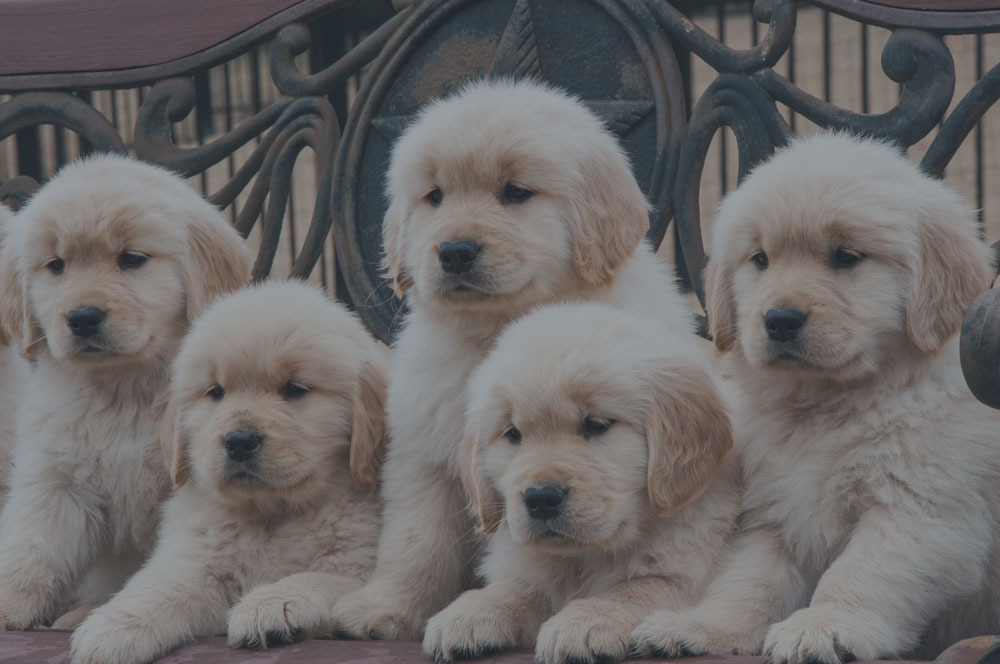 Goldenrod Kennels
---
For the quickest reponse text Norm at
1133 White Cloud Rd Apollo, PA 15613
---
Home 724-727-2683
Fax 724-727-9620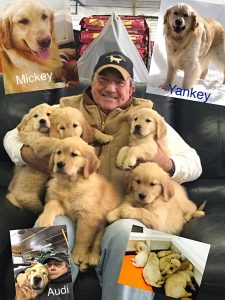 Welcome
To Goldenrod Kennels
 Porschia and Angel are here!

Check the posts on each litter below
We Hope You Enjoy Our New Site
Please Bear With Us The "Our Gang" Page
Is Still Being Updated
Click on "In The News" below for important information on Lyme Disease, Ticks & Rabies